Dear relation,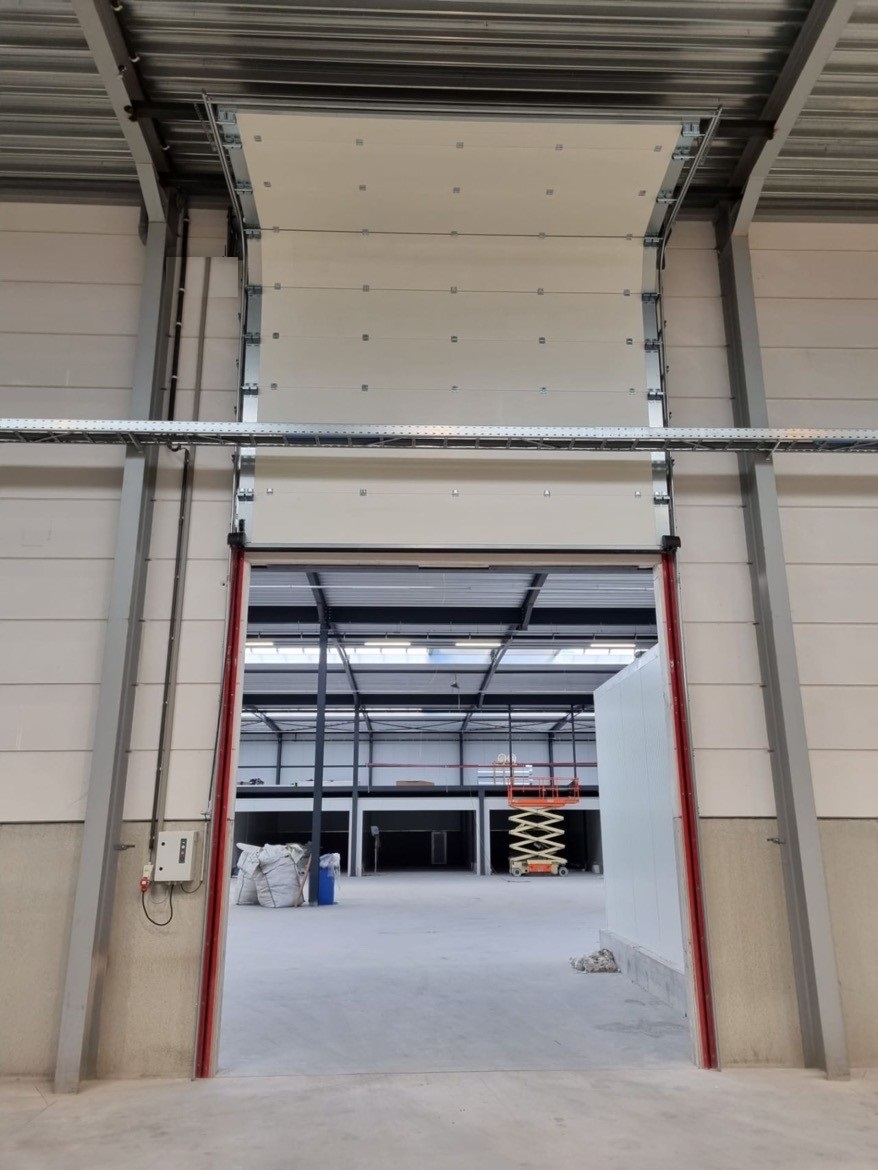 We have realized a further development in our range of fire rated sectional doors, which can offer a very interesting solution in terms of both price and installation.
As of today, these doors can be equipped with a gravity failsafe tubular motor!
The range of application of our fire rated sectional doors in this version:
OHD-C EI(1) 60 / EI(2) 90 / EW 90

max. opening width, 5.175 mm
max. opening height, 5.500 mm
max. opening, ± 13 m2
OHD-C EI(1) 120

max. opening width, 5.100 mm
max. opening height, 5.500 mm
max. opening, ± 11 m2
The cycle tests are currently underway (C1 pending, > 500 cycles) and based on the current results, the sectional door in this combination is suitable for daily one-time opening and closing, which makes these doors extremely suitable for situations where a so-called 'waiting' fire door is requested!
The installation dimensions and possible rail fitting shapes of the fire rated sectional door remain virtually unchanged compared to the traditional solution with the failsafe chain wheel motor, but due to the integrated tubular motor, no structural construction will have to be made for a large, heavy motor. A considerable saving in installation time, therefore also in costs!
If you are interested in these doors or need a quote, please contact us at sales@metacon-next.com.