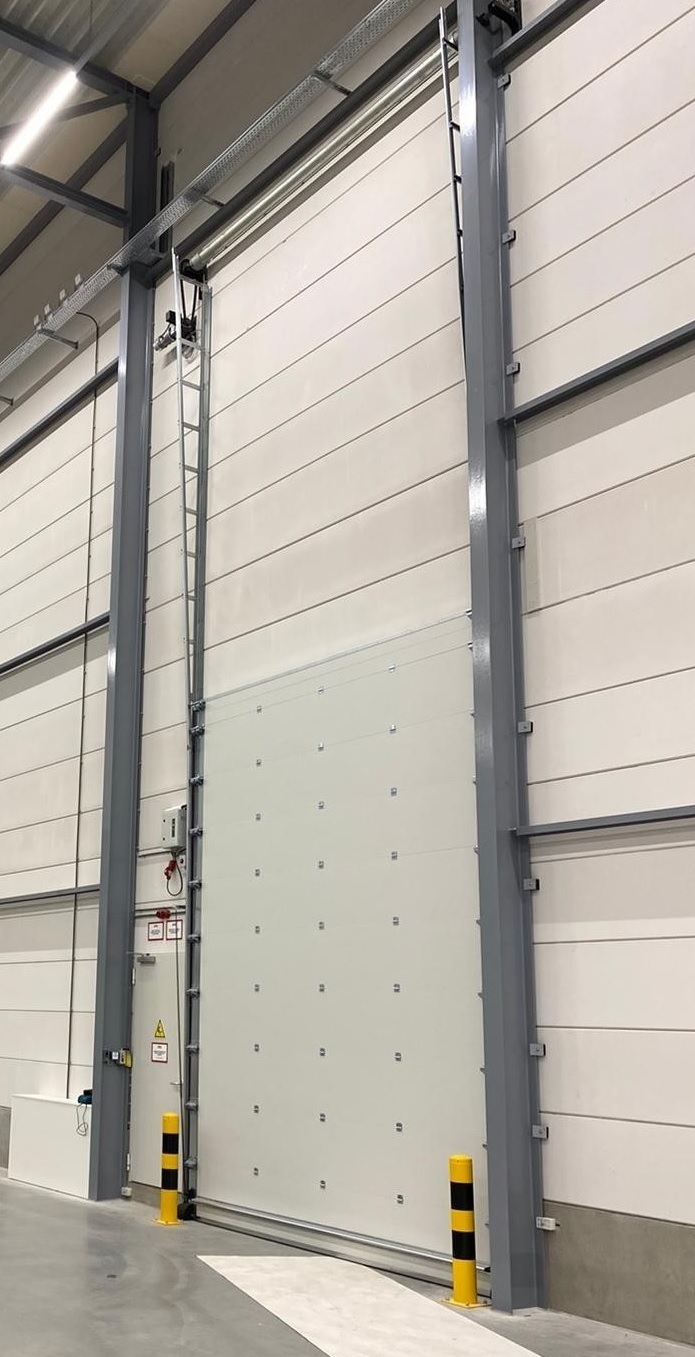 Dear relation,
Fire rated doors always slow? Not with us anymore!
We introduce a fast fire rated insulating sectional door, type OHD-C Sprint!
With an opening speed up to 700 mm per second and a closing speed up to 250 to 700 mm per second, depending on the height of the door, this door can be used very intensively.
A number of features of this fast sectional door:
General
for applications where it is desired that the door is always closed and opens briefly when passing
less energy loss due to an always closed fire separation
the door is basically always closed and only when people or goods pass through, the door will be opened and closed automatically after a set time
as this door is always closed, it is not provided with a hold-open device as referred to in EN 14637 (the door is not self-closing)
Certification
CE certification in accordance with EN 13241 and EN 16034; no. 1812-CPR-1787
classified according to EN 13501-1 on fire class B-s1, d0
classified fire resistance EI(1) 60, EI(2) 90 and EW 90 minutes, according to EN 13501-2
tested on both sides, in accordance with EN 1634-1
validated cycle test according to EN 12604 on 200.000 movements
door leaf insulation value (U-value) of 1.99 W/m2.K
Application area
max. opening width, 4.000 mm
max. opening height, 4.500 mm
max. opening, 10 m2
suitable for indoor/indoor and indoor/outdoor situations
permitted mounting substrates: aerated concrete, sand-lime brick, concrete, masonry
Standard version
box motor incl. control box (connection 400 V) with integrated frequency inverter
fully vertical rail system
integrated set of light curtains as security
door leaf made of patented fire-resistant composite panels, thickness 42 mm, with a mixed white structure, weight of ± 32 kg per m2
Options
panels in RAL color of choice based on wet painting
panels in RAL 9002, 9006, 7016 or 3000 based on wrapping foil
pull switch
Future expansions
high lift rail fitting with at least 1.750mm free space above the opening
extension of application area to 12 m2
wind class >2
liquid barrier
This new type of fire rated sectional door is already available! Further information and/or requests can be made via sales@metacon-next.com.