Dear relation,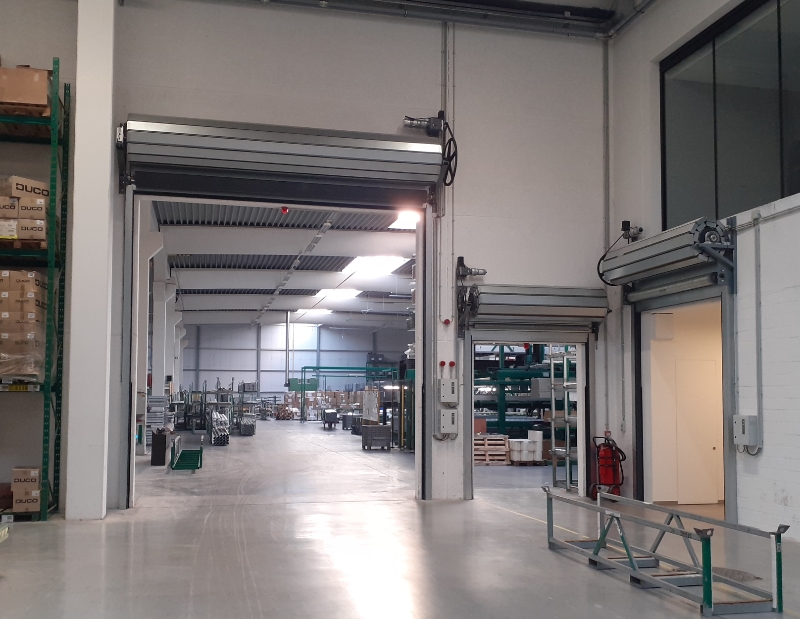 We have developed a new type of fire rated roller shutter, RGS EI(1) 30 / EI(2) 60!
With this new fire rated roller shutter, we have developed an economical alternative to our fire rated composite roller shutter RGC, which has additionally achieved a higher fire-resistant performance of EI(1) 60 minutes.
A number of features of this rated roller shutter:
Certification
CE marked in accordance with EN 13241 and EN 16034
classified fire resistance EI(1) 30, EI(1) 45 and EI(2) 60 minutes, according to EN 13501-2
tested on both sides, in accordance with EN 1634-1
validated cycle test according to EN 12604 on 10.000 movements
Application area
max. opening width, 9.000 mm
max. opening height, 9.000 mm
max. opening, ± 50 m2
suitable for indoor/indoor and indoor/outdoor situations
permitted mounting substrates: aerated concrete, sand-lime brick, concrete, masonry
Standard version
gravitational fail safe chain wheel motor 400 V, equipped with digital limit switches (DES) incl. external safety catch device and control box with integrated battery which prevents the door from closing immediately in the event of a power failure
optical/acoustic signals
door leaf constructed of double-walled, galvanized steel, fire-resistant slats, thickness 60 mm, with a weight of ± 35 kg per m2
Options
application in indoor/outdoor situations up to wind class 3 (700 Pa)
galvanized steel cover box
galvanized steel parts in a RAL color of choice
acoustics insulation up to 37 dB
set of light curtains as security
This new type of fire rated roller shutter is already available and can be calculated in our MetaConfigurator (www.metaconfigurator.com).
At the moment, the dimensions to be calculated have been maximized at a width of 6.000 mm and a height of 5.200 mm. In the coming weeks, the technical application area will be expanded to the maximum certified application area of 9.000 mm wide and 9.000 mm high.
If further information is required, please contact us at sales@metacon-next.com.